Chosen Gadget is supported by its audience. when you purchase through links on our sites. we may earn and affiliate commission. Learn more
The Garmin Epix (Gen 2) is the perfect sports watch, including Garmin's most sophisticated sports tracking technology, a tough 47mm shell, and a stunning AMOLED display. If the Fenix 7 doesn't have the wow factor you're looking for, this is the watch for you. However, while the Epix (Gen 2) has a respectable battery life, its sharp, colourful display consumes a lot of power.
Design
At first impression, the Garmin Epix resembles the Fenix 7 in terms of ruggedness. The brushed metal finish and visible screws on the lugs give it an industrial vibe. The body is made of fiber-reinforced polymer, with the front and back covered in stainless steel or titanium. This structure helps keep the watch light while also guaranteeing it can take a few blows.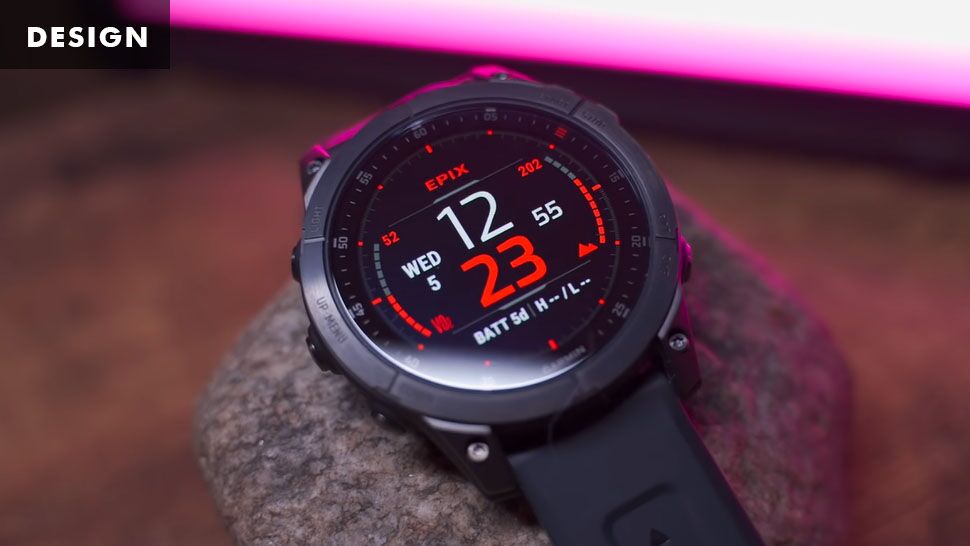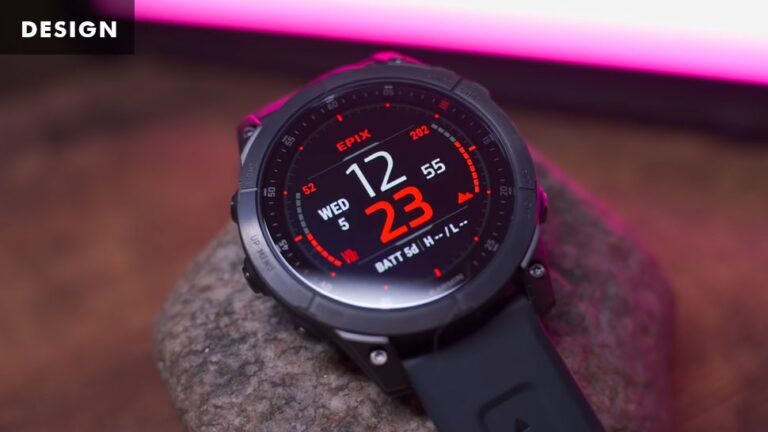 Unlike the Fenix watches, the Epix (Gen 2) is only available in one size. Its casing measures 47mm in diameter, which is common for most sports watches, albeit it is thicker than most at 14.5mm. Despite this, it doesn't seem too big on a smaller wrist, and at 76 grammes (70 grammes for the sapphire/titanium editions), it's not too heavy.
The Epix (Gen 2) utilises 22mm Garmin QuickFit bands, which come in a variety of materials and colours and are simple to remove and swap – simply push down the plastic tabs on the underside of the band to release it.
The case has Garmin's standard five-button layout, with the start button in the top right highlighted in red and covered by a small bump on either side to avoid accidental presses or damage when on the move (a smart touch since this is the only way to pause an activity in progress).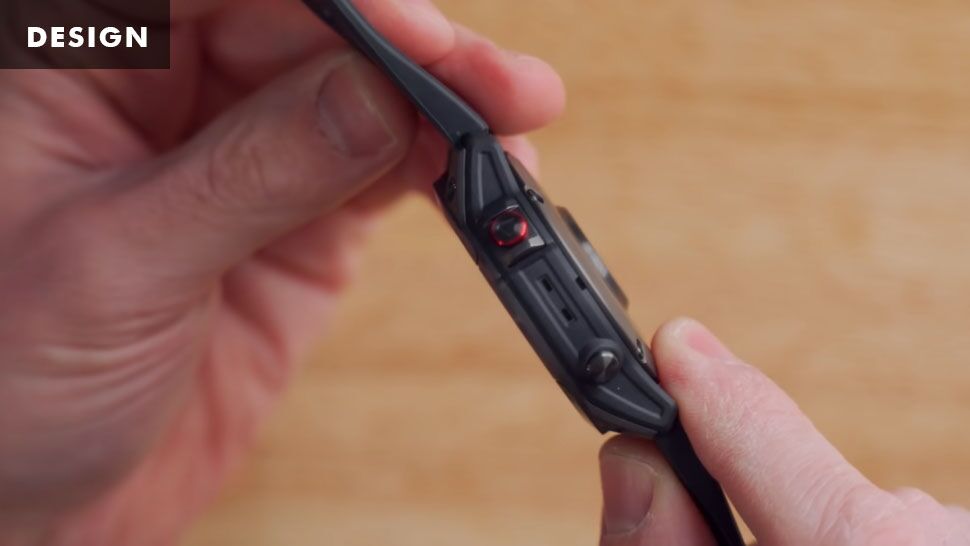 The gorgeous AMOLED display, on the other hand, is the real star here. The Fenix 7's biggest flaw was its colour memory-in-pixel display, which lacked contrast and was muddy by its blue lighting. The Epix (Gen 2), which is every bit as remarkable as the Garmin Venu 2 in 2021, has no such difficulty.
It's worth spending some time tinkering with the Epix (Gen 2)'s settings before you start wearing it on a regular basis, as the screen wakes up quickly on the default settings. It will illuminate with even the tiniest movement, draining the battery faster than you'd like.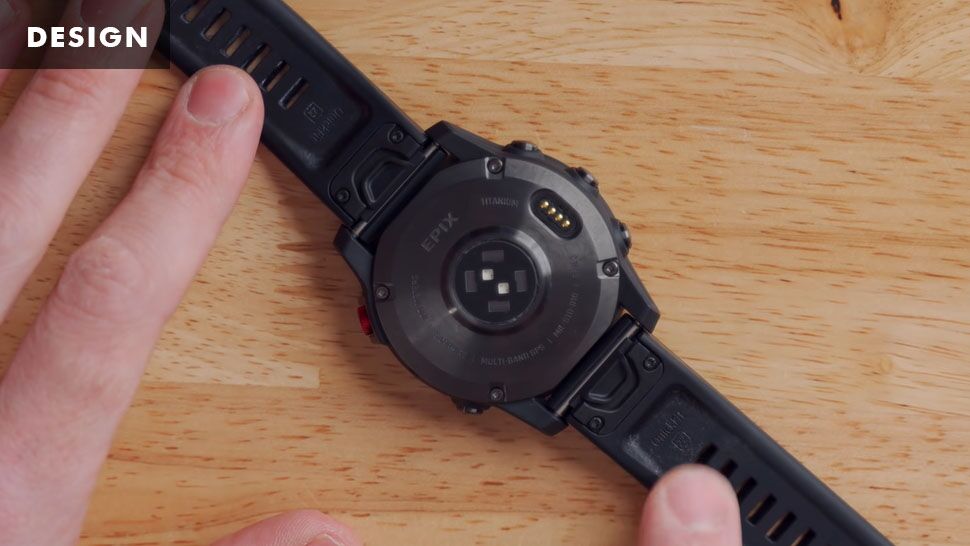 Although the Epix (Gen 2) lacks an LED spotlight like the Fenix 7X, double-pressing the backlight button causes a sequence of concentric circles to appear on the screen, emitting a significant amount of light. You can adjust the brightness by tapping the up and down keys, and you can also convert to a red mode if you like.
This is a useful little item that can help you find your socks when you're going for a pre-dawn run, but it's no substitute for a genuine flashlight or reflective clothing and a headlamp if you're running at night.
Fitness tracking
When it comes to fitness tracking, the Garmin Epix (Gen 2) is essentially the same as the Fenix 7, albeit with a more attractive design. It has the same superb heart rate monitor that proved to be accurate and responsive in our tests, as well as the same top-notch GPS tracking.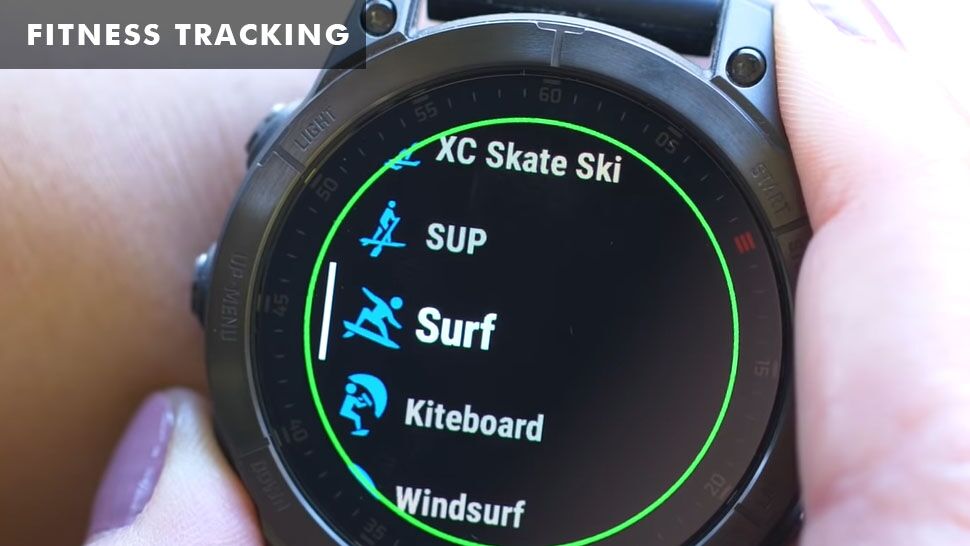 The Epix (Gen 2) includes a vast number of workout tracking profiles that go far beyond merely counting distance, heart rate, and time, as you'd expect from a premium Garmin watch. Runners, cyclists, and swimmers are especially well catered for, and triathlons, duathlons, swim-runs, and other events have a multi-sports profile so you don't have to track each stage as a distinct activity.
A graph displaying your expected race times for 5k, 10k, half marathon, and marathon events, as well as how they vary over time in response to your training efforts, is one of the best new tools for runners. This information was previously only available through the Garmin Connect app, but you can now see it right on your wrist alongside other important fitness metrics like your VO2 Max and training load.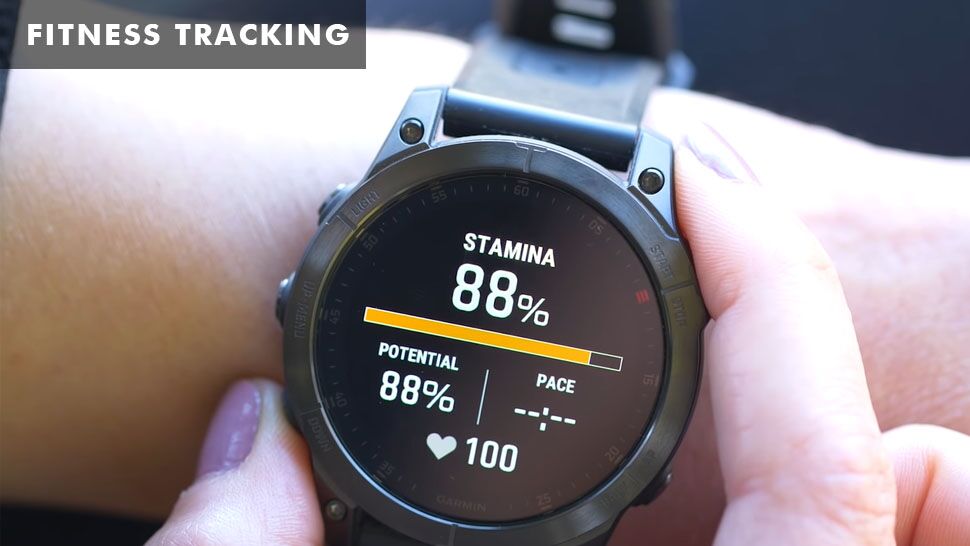 It's a minor detail, but it provides a clear indication of how you're progressing (or not), as well as an extra dose of drive. Graphs and charts are sharp, detailed, and easy to read at a glance thanks to the AMOLED display.
The on-wrist stamina metre is another new tool that shows how much juice is left in the tank during a race or training session. This feature is presently available for runners and cyclists, but it may be expanded to more sports in the future, and it allows you to adjust your effort on the fly to ensure you're not holding back too much or risking bottoming out.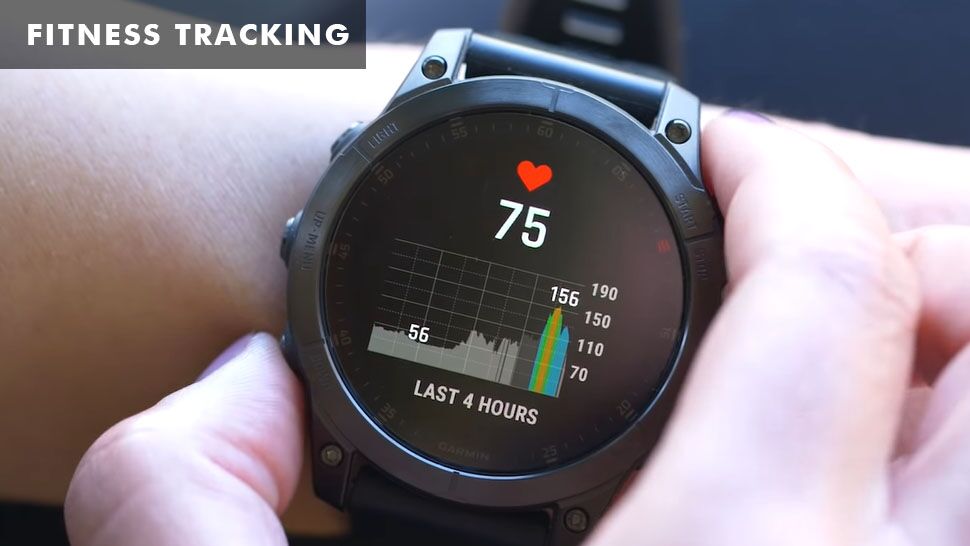 The Epix (Gen 2), like other Garmin watches released in recent months, does a fantastic job of balancing exertion and recuperation. You'll get not only the standard Body Battery score (which tracks your energy levels throughout the day and shows how well you've'recharged' overnight), but you'll also get training and fitness advice personalised to your needs.
Unlike some smartwatches, which just push you to fit in some sort of exercise every day, the Epix (Gen 2) encourages you to engage in activities of varying intensities with enough rest and recovery in between.
The workout ideas were very beneficial; the Epix suggested that we were spending too much time training at a low aerobic threshold and that we would benefit from some shorter, harder sessions. In lieu of a plain out-and-back, it proposed some different training styles (such as threshold and tempo sessions) to help us attain that. Following them led to an increase in VO2 max and a decrease in expected race times.
The Epix (Gen 2) has monitoring settings for the gym, pool, and even the golf course, so it's not just for outside cardio. The watch is compatible with the Garmin Golf app and comes pre-loaded with maps of thousands of courses.
When it comes to maps, Garmin's satellite navigation expertise shows through. All maps are crisp and detailed, and in our tests, the Epix (Gen 2) established a satellite lock in a matter of seconds, even in a densely populated area. The watch was accurate to within 200m on a measured 5km trip, a margin of error easily explained by the fact that we were using public roads.
Smartwatch features
The Garmin Epix (Gen 2) is primarily a sports watch, although it also functions well as a smartwatch. Although there is no microphone for answering calls, Android users can choose to decline a call automatically with a text message thanks to the device's AMOLED display.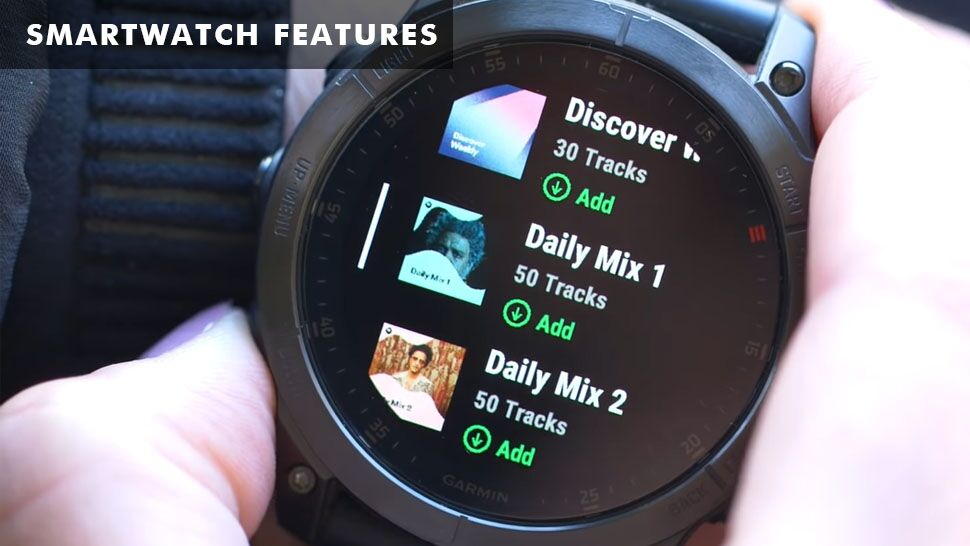 Garmim released the Venu 2 Plus in January 2022, which allows you to receive calls and use your phone's voice assistant from your wrist, and we're hoping for a similar upgrade for the Epix (Gen 2) in the near future.
You may save up to 2,000 songs (through the watch's settings menu), stream music from Spotify, Deezer, or Amazon Music, or use the watch as a remote to control music playback on your phone.
Although the Epix (Gen 2) lacks cellular connectivity, it can be connected to a Wi-Fi network for speedier data transfer. This is especially useful if you intend to use the Map Manager or download apps, and it's simple to set up using the Garmin Connect smartphone app.
Garmin Pay may also be used to make contactless payments and use public transportation. It may not be as widely accepted as Apple Pay or Google Pay, but if you live in the United States, there's a decent chance it's compatible with your bank, allowing you to grab a bottle of water or a snack mid-workout.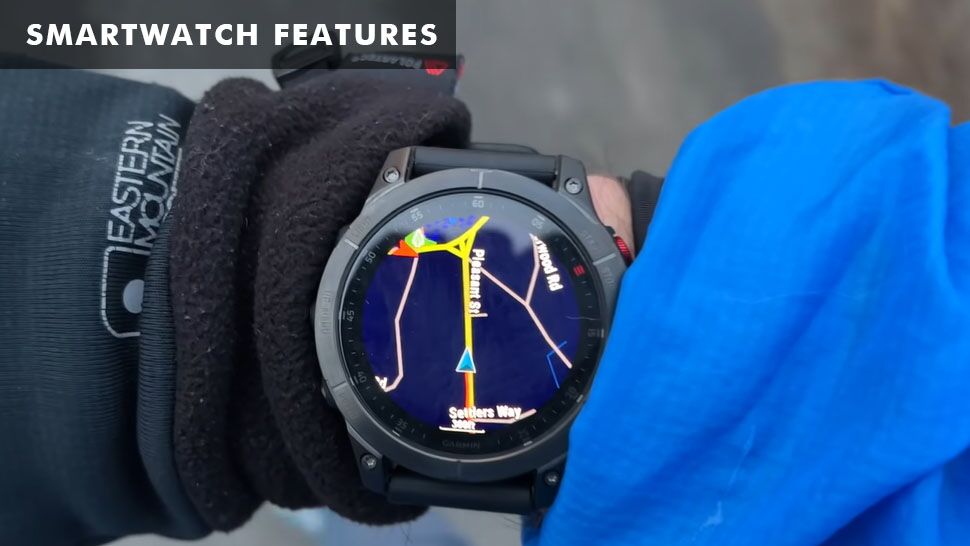 There are a limited number of third-party apps available for download through Garmin Connect IQ, compared to Apple's App Store, and the majority of them are designed for sports rather than everyday productivity. However, there are some hidden treasures, and it's well worth looking through the plethora of other 'data fields.' These are windows that appear during an activity and display relevant stats so you can quickly verify the information you care about.
Battery life
According to Garmin's published numbers, the Epix (Gen 2) can last up to 16 days in smartwatch mode (or six days in always-on mode), 42 hours with GPS enabled (or 30 hours in always-on mode), or 75 hours in max battery GPS mode (which follows your position occasionally rather than continually).
In our tests, we found that the Epix's battery lasted about six days before the low power indicator kicked in with always-on disabled and monitoring an average of one activity each day. That's a considerable change from the Fenix 7 we previously tested, which lasted about two weeks in the identical conditions.
There are no Epix (Gen 2) models available with solar panels to keep the battery charged between charges. Garmin has stated that this is a watch designed for folks who do a lot of their training in the gym, where solar charging isn't an issue. If you almost exclusively work out in the great outdoors, a Fenix 7 Solar would be a better option for you, as it can run for weeks with the appropriate settings.
If you're going to be away from home for a long period of time, the Epix (Gen 2) offers an Expedition mode that turns off sensors and accessories to save battery life and only records your location once per hour. It's a hefty trade-off, but it'll let you get two weeks out of a single charge.
Garmin's proprietary cable, which firmly connects into the rear of the watch, is used to charge the battery. It's not as convenient as wireless induction charging, but unlike many clip-style chargers, the cable doesn't shift, and if you're upgrading from an older Garmin, you can keep the charger as a backup.
Companion app
The Epix (Gen 2), like all Garmin sports watches, connects to the Garmin Connect mobile app, which is available for Android and iOS. Although it appears basic at first glance, providing your daily health and activity in a neat dashboard, it is one of the most feature-rich fitness apps available.
The watch will automatically sync with the app after each training session, and you'll receive a notification on both devices when it's ready to view. You'll find a massive amount of data, all of which is presented in a clear and concise manner, including maps and graphs where necessary. The programme keeps track of your activity for years, allowing you to simply sift through them and spot patterns.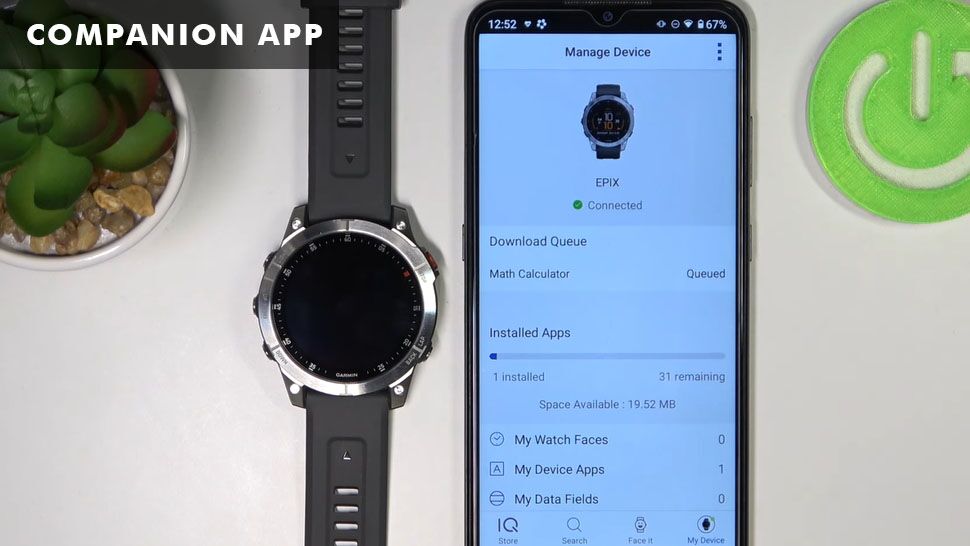 You may either download courses to the Epix (Gen 2) from sources like Training Peaks or make your own in the Garmin Connect app if you're searching for a novel training path to liven things up. Other programmes simply let you draw routes by tapping waypoints on a map, while Garmin Connect can automatically create a route based on your choices.
Simply select an activity, a starting point, a distance, and whether you want an out-and-back or a loop, and the app will generate a map for you in seconds. Do you prefer to ride your bike on peaceful roads and avoid jogging up hills? No issue; the app will take it into account and then send the resulting route to your watch, which will give you turn-by-turn directions.
Garmin Connect also has training programmes for runners and cyclists that adjust based on your performance. Choose an event to train for, a date, and a goal time, and the app will schedule weekly exercises for you to complete, with appropriate rest intervals in between. As you progress through the plan, it will change, and it can be synced with your Epix (Gen 2), which will guide you along the way.
If you dig a bit deeper into the app, you'll find capabilities for tracking weight (manually or with a Garmin Index smart scale), calories, hydration, your menstrual cycle, and more. There's even a gear tracker to keep track of how long you've been wearing your favorite pair of running shoes or cycling shorts. It's an app created by people who are passionate about sports, and their knowledge shines through in the small things.